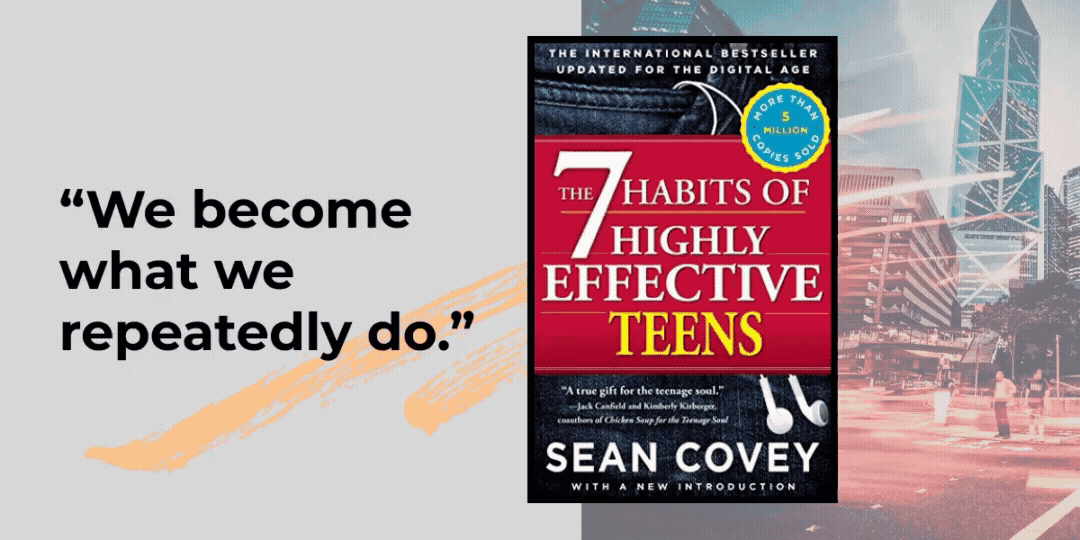 Being a teenager is both wonderful and challenging. In The 7 Habits of Highly Effective Teens, author Sean Covey applies the timeless principles of the 7 Habits to teens and the tough issues and life-changing decisions they face. In an entertaining style, Covey provides a step-by-step guide to help teens improve self-image, build friendships, resist peer pressure, achieve their goals, get along with their parents, and much more. In addition, this book is stuffed with cartoons, clever ideas, great quotes, and incredible stories about real teens from all over the world. The 7 Habits of Highly Effective Teens will engage teenagers, unlike any other book.

goodreads.com
"The 7 Habits of Highly Effective Teens" is a self-help book written by Sean Covey that aims to help teenagers develop effective habits and skills to navigate the challenges of adolescence and become successful and well-adjusted adults. The book is based on Stephen Covey's "The 7 Habits of Highly Effective People," and adapts the principles of that book for a teenage audience.
The seven habits outlined in the book are:
Be proactive: Take responsibility for your actions and decisions, and don't let circumstances or other people control you.
Begin with the end in mind: Set clear goals for yourself and work towards them.
Put first things first: Prioritize your responsibilities and commitments, and manage your time effectively.
Think win-win: Seek mutually beneficial solutions in your relationships and interactions with others.
Seek first to understand, then to be understood: Listen actively to others and try to understand their perspectives before expressing your own.
Synergize: Work effectively with others to achieve common goals.
Sharpen the saw: Take care of your physical, mental, emotional, and spiritual well-being to maintain your effectiveness.
Overall, "The 7 Habits of Highly Effective Teens" is a helpful and practical guide that can assist teenagers in developing important life skills and habits that will serve them well in the future.