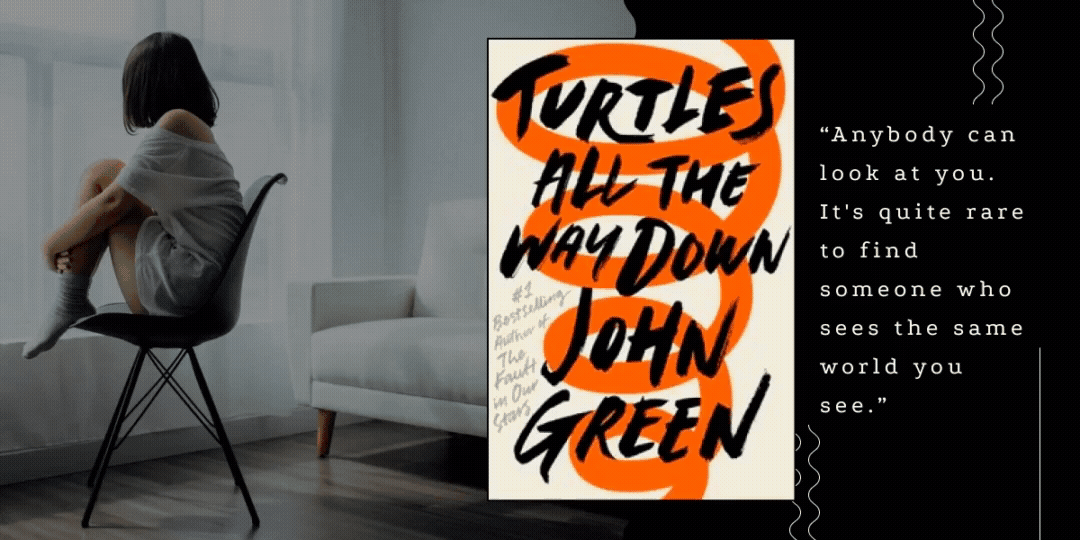 Sixteen-year-old Aza never intended to pursue the mystery of fugitive billionaire Russell Pickett, but there's a hundred-thousand-dollar reward at stake, and her Best and Most Fearless Friend, Daisy, is eager to investigate. So together, they navigate the short distance and broad divides that separate them from Russell Pickett's son, Davis.

Aza is trying. She is trying to be a good daughter, a good friend, a good student, and maybe even a good detective, while also living within the ever-tightening spiral of her own thoughts.

johngreenbooks.com
John Green's "Turtles All the Way Down" is a remarkable exploration of mental health, friendship, and the labyrinthine nature of life. The book is a testament to Green's profound understanding of human emotions and his ability to portray them with sensitivity and honesty.
The protagonist, Aza Holmes, lives with obsessive-compulsive disorder. Her internal struggles are portrayed with a raw honesty that moved me. As I followed her journey, I saw her grappling with her mental health, navigating friendship and love, and coming to terms with her identity in a nuanced manner. This outstanding character development truly made her character stand out.
Aza's best friend, Daisy Ramirez, added depth to the narrative with her vibrant and creative personality. She provided a stark contrast to Aza's introverted personality. Their friendship was one of the most endearing aspects of the book that warmed my heart.
The storyline revolves around Aza and Daisy's quest to solve the mystery surrounding billionaire Russell Davis Pickett's disappearance. While the mystery kept me hooked, I felt the real essence of the book lay in its exploration of Aza's mental health struggles. This blend of mystery and personal journey made the plotline engaging.
I appreciated the romantic aspects, though at times it seemed overly philosophical.  The book did a great job showing that love isn't a magic cure-all for mental health struggles. The way mental illness was shown to impact not just the person suffering, but their loved ones as well was impactful. The testing and endurance of familial and platonic relationships were beautifully depicted.